Adrift On An Ice-Pan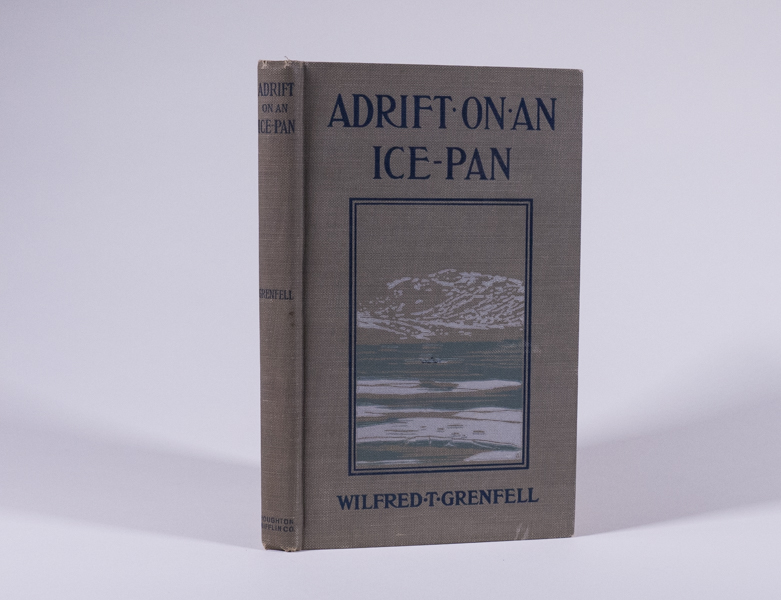 225by Grenfell, Wilfred Thomason, M.D.
Boston: Houghton Mifflin 1909, First Edition. 12mo – 18.8 cm, [xxv], (2), 69pp., photographic frontis, 7 full-page black-and-white photographic plates, Appendix. Publisher's gray cloth with ruled colored pictorial image on cover, dark blue lettering on cover and spine. Prior owner's script name and date on inside second blank end leaf. Binding and contents excellent – A Near Fine copy of the scarce first edition. Arctic Bibliography 6144.
Dr. Grenfell's suspenseful account of his near disastrous experience in 1908 when he and his sled dogs became marooned on a small floating ice-pan when out on a medical call in remote Newfoundland. Grenfell and his dogs came close to drowning and freezing to death before being rescued. Tragically, three dogs had to be sacrificed to save the rest of the group during the ordeal. The appendix contains an account of the rescue as told by one of the rescuers.
$200 -