Au Pole Sud Expedition du Fram 1910-1912.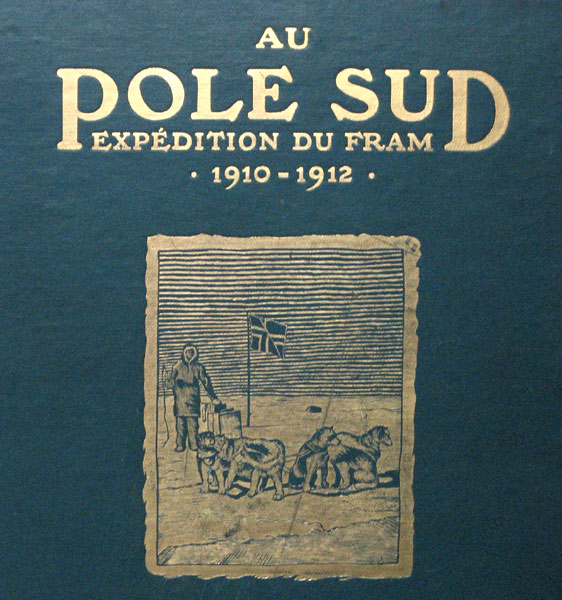 By Roald Amundsen – Introduction by Fridtjof Nansen
Paris: Librairie Hachette et Cie, 1913. Adapte du Norvegien par M. Ch. Rabot. , [xv], 371pp, frontis with tissue guard, 72 b/w photographic plates and images, and fold-out color map, Appendices. Publisher's dark green cloth with bright gilt on spine and cover. A scarce publication in Very Good+ condition. Spence 17.
First French Edition of Roald Amundsen's Antarctic expedition in quest of the South Pole. Very Good Condition.
$500 -