The Barren Ground of Northern Canada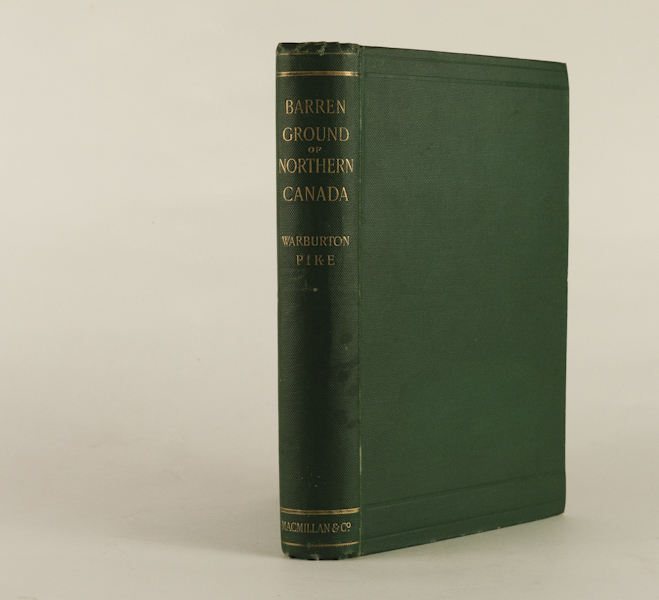 By Warburton Pike
Macmillan Company, London, 1892. First edition. pp. ix, [3], 300. Errata slip tipped in. 2 folding maps in color. Index. Publisher's green cloth with de-bossed ruling on covers and bright gilt titles on spine. A near fine copy, missing front ffe, otherwise collated complete.
"To see the muskox and the Indians who hunt them, Pike made a hard journey to Great Slave Lake and Lake Vermillion, Calgary and Edmonton, and into the barren lands. Pike is told that the muskox 'understand every word of the Yellow Knife language.' He finds it 'strange that they do not make use of the information they receive to avoid danger.' He returns to the warp of civilization: 'the shiny black boots into which we squeeze our feet when we throw away the moccasin of freedom'." —Waterston, The Travellers – Canada to 1900: p.184; Arctic Bibliography 13527.
A well done account of Pike's hunting and explorations in the territory north of the eastern end of Great Slave Lake, 1889-91 covering many aspects of the Canadian Barren Lands to include context along with culture and habits of Canadian Indians and Eskimo (Esquimaux).
$225 -