The Voyage of the Narwhal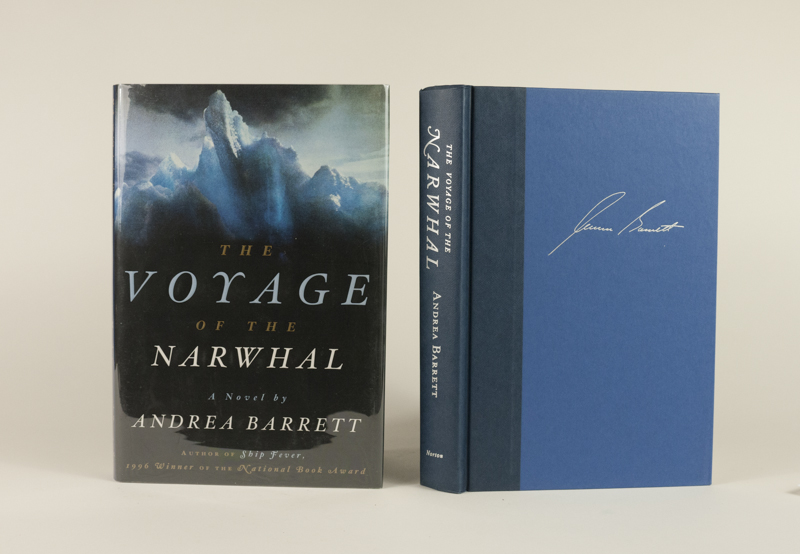 by Barrett, Andrea
Signed by Andrea Barrett
Scranton, Pennsylvania: W W Norton & Co Inc, 1998. First Edition (1st printing). 12mo – 24.2 cm. 397 pages.
A Fine copy in a Fine un-clipped dust jacket. Signed by Andrea Barrett below her name on the main title page.
This is a very well written story of Arctic exploration in the 1850's. There are themes of friendship, jealousy, and love, against the backdrop of the cruel polar winters. The charismatic main character Zeke, is determined to lead an expedition to find and rescue a ship of missing explorers and with expectations of doing some of his own exploring. His crew consists of a handful of men with significant experience at sea. Deprivation and ego, hardship and endless ambition create changes in alliances on the ship. Several crew members die and the truth is what the first man publishes, not what actually occurs. The book's background, including the explorers, are historical accurate, but the primary characters in the book are fictional.
$100 -