Two Polar Maps with Notes on Recent Polar Exploration.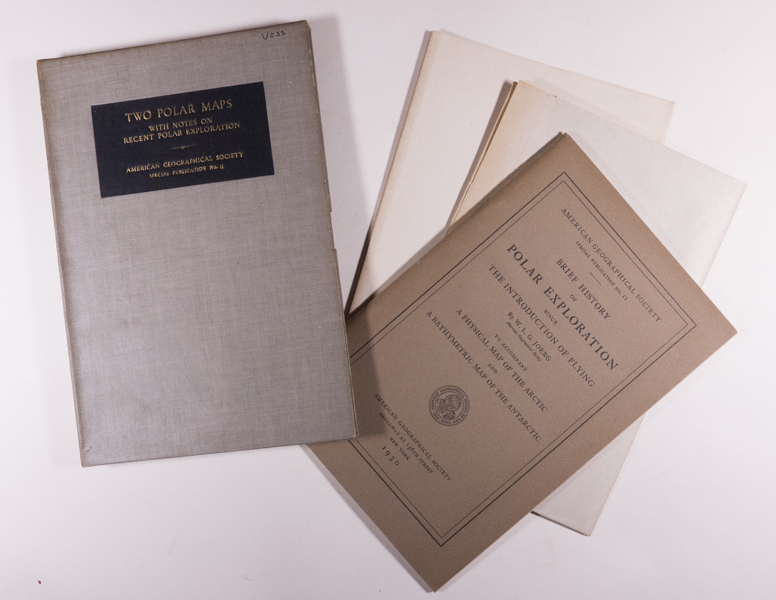 Brief History of Polar Exploration Since the Introduction of Flying. To Accompany A Physical Map of the Arctic and A Bathymetric Map of the Antarctic.
By Joerg, W.L.G.
New York: American Geographical Society, 1930. American Geographical Society Special Publication No. 11. Octavo – 25.8 cm (slipcase), 25.2 cm (publication), softcover bound in printed light brown wraps ruled and titled in black. Booklet & 2 large folding color maps housed in a gray cloth covered slipcase titled in gilt within a black rectangle on the front panel. All in excellent condition. Booklet with 50 pages, illustrated with black-and-white maps. The case is very good+, the maps and the booklet are in Fine condition. Arctic Bibliography 8151.
A highly informative presentation in text and with numerous maps that focus into the history and special methods of air navigation in the Polar Regions. The large folding color maps show the major physical features of the Arctic and Antarctic regions.
$90 -